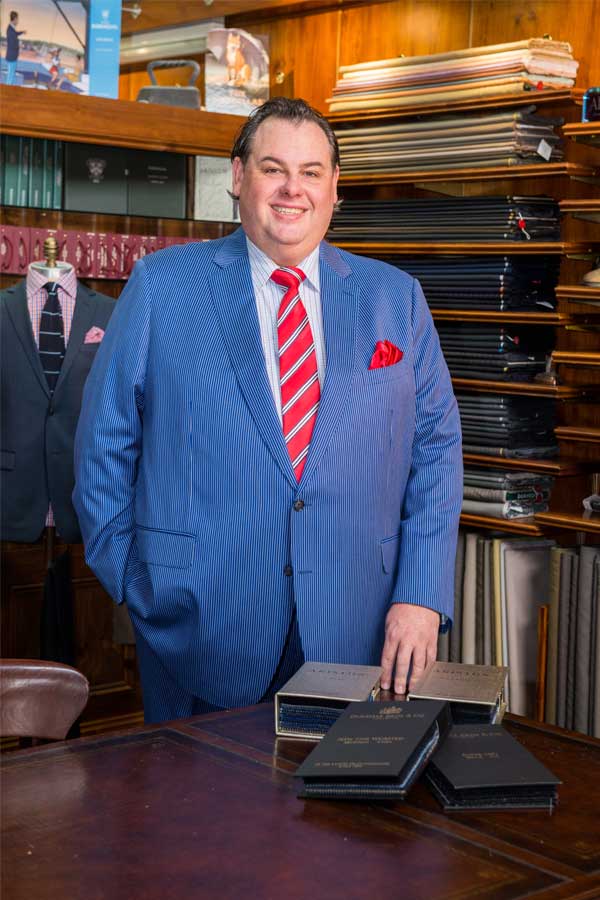 Do you struggle to find a suit that fits off the peg? Or are you very particular about what you wear? We offer a solution for any shape, size and fit, be you 6'10" or larger than life.
Tailors of Distinction offers fantastic value-for-money options. Full bespoke suits made from a pure wool cloth are available from $1995, in a wide range of colours and patterns. Treat yourself to a suit that fits the way it's supposed to.
Don't settle for an off the rack suit that will only ever be a compromise. Tailors of Distinction offers tailored suiting with half or full canvas construction. This creates an exemplary fit in the cloth of your choice.
Full bespoke trousers in larger sizes, in a variety of fabrics are available for $399.
Tailor made shirts are available in large sizes from $295.
Why compromise when luxury and the perfect fit is within reach?