About Eurex
Whether you are looking for sporty or classic elegance, Eurex trousers are modern but also practical. Men looking for the best quality and materials also want pants with a perfect fit. Brax design Eurex pants for the unique needs of various body types. Innovative cuts and ergonomic fit are what this fashion label is known for. Clever detailing adds to the line's active lifestyle flair.
The renowned brand is famed for its high quality trousers which fuse functionality and style. Whether you're searching for classic trousers with timeless appeal or something more sporty and casual, all Eurex clothes are modern, hard-wearing and demonstrate the brand's stringent attention to detail.
Made from high quality pima cotton yarns and designed to give you the perfect traditional cut, these will fast become your go-to pair of trousers this season. Eurex has a soft handle yet durable and made to last. Pima cotton is lightweight yet strong and gives a luxurious finish for a smart appearance. The Jim chino trousers move with you, crease less and are easy for you to care for. If this wasn't enough already, they also feature a waistband extension with elastane again enabling you to move and give you the ultimate comfort. Also features slightly curved front French pockets with a concealed coin pocket and two button fastening back pockets.
EUREX by BRAX designs trousers for discerning men with the highest demands on fabrics, quality and workmanship. The brand has been impressing customers since 1995 with its innovative silhouettes and ergonomic fit, even for larger men. The collection's clever details, such as hidden zip pockets, stretch fabrics and flexible waistbands are on-trend and promote the active, smart-casual lifestyle.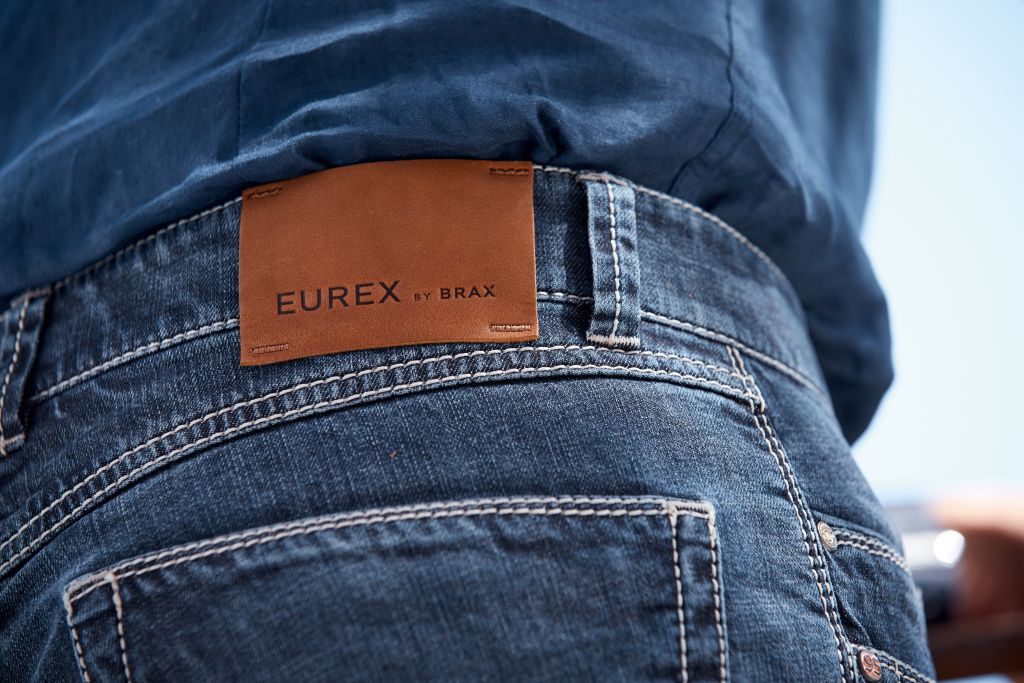 Tailors of Distinction stock Eurex chinos, trousers, and shorts from our Unley Road boutique in Adelaide, Australia.
See our other casual wear ranges by clicking here.