Founded by Master Tailor Bernward Lieneweber and his wife Mary in 1888. Brax has made a name for itself as a key player in the premium casual clothing segment.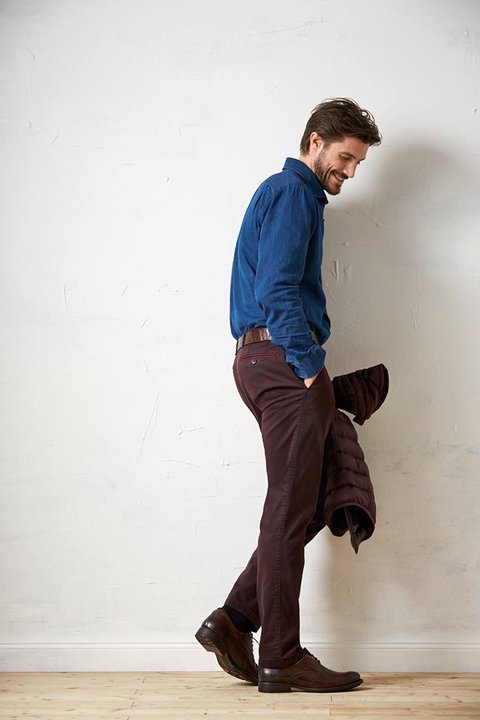 Firstly, their fashion is modern and innovative. As a result, the products are a byword for perfection and quality. Most importantly, every customer has the positive trait of valuing what is genuinely important.
These smart and stylish products are known for quality, fit and reliability. Similarly, Brax are passionate about instilling individuality through modernity, a clear approach and a personal touch.
A huge range of chinos and jeans provide a warm welcome to the Feel Good World. As the brand expands, it provides a great range of casual shirts, polos, and accessories.  Hence the range gives you a complete outfit that you will FEEL GOOD in.
Our exclusive fabrics and innovative production methods ensure that all of our clothing is comfortable to wear. We offer our customers guaranteed style by translating the latest trends into wearable fashions.
Sustainability
In our opinion, careful handling of people and resources is just as much part of our corporate responsibility as actively controlling all stages of the production chain. We actively embraced entrepreneurial responsibility for a very long time. This is part of our self-image and our corporate identity. At BRAX, we aspire to offer our customers apparel of the best quality at affordable prices. But we also incorporate the social and environmental aspects in the manufacture of this clothing as fundamental building blocks.
Firstly, we would like our customers to experience an all-round sense of feel good when they purchase our products. Secondly, the people in our value chain should be able to enjoy ethical and safe working conditions throughout the chain. At the same time, we are committed to the environment and we work continuously on reducing our consumption of resources.
Our Collection
Stock Service now available in store
We also carry the Eurex collection.
See more of our casual wear collection.
Sign up to our mailing list, or follow us on Facebook and Instagram to see further images of our current stock.