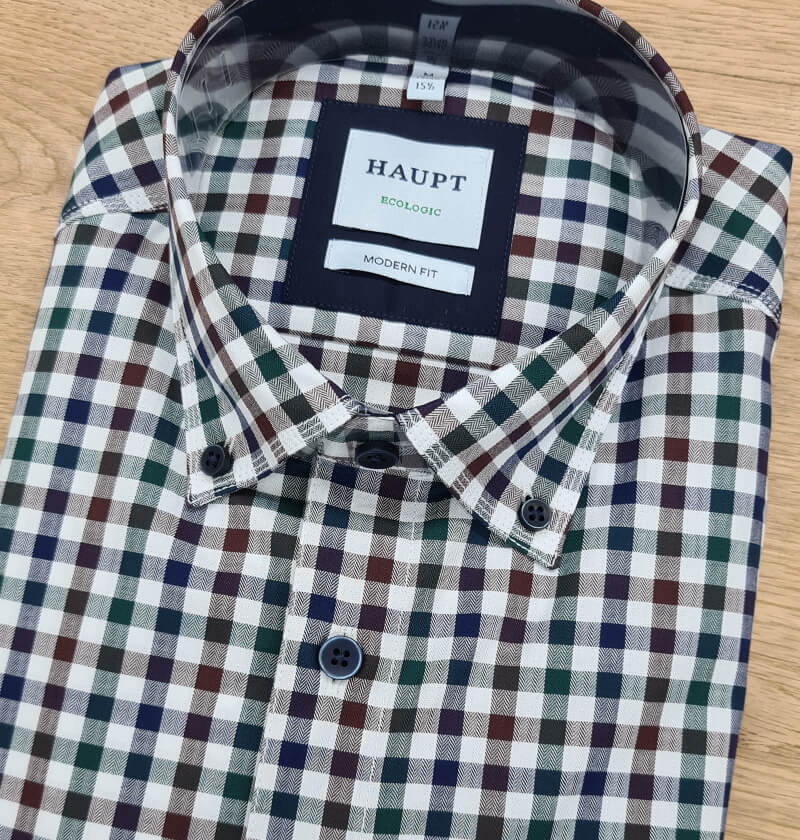 Over the last few years, great shirts have gone from being a "nice to have" to a "must have" in the modern gentleman's wardrobe. A shirt has a specific part of the outfit: subtle, but effective; understated, but eye catching. As their name implies, Haupt are at the top of the hierarchy in modern business shirting.
From classic business shirts, to fashionable patterns in casual shirts, Haupt offers an exquisite finish to your shirting wardrobe.
Haupt's cutting edge style, colors, and unquestionable attention to detail are second to none. Innovative fabric engineering, such as Haupt's proprietary Ceramica, means that your designer shirt will express the leading edge of the shirtmaker's art.
View the rest of our Casual Wear range.