MEYER-HOSEN AG is one of the leading European specialists for men's trousers. Founded in 1960 in Waldbröl in Bergischen Land, the company enjoys the loyalty of over 5000 trading partners in over 35 countries. Behind this success story, there's a strict requirement: The quality is in the detail!
Premium quality materials, excellent fits and functional details are what make MEYER trousers so special.
Every step in the process confirms what makes MEYER trousers so special. In processing we involve the highest degree of precision – whether by machine or by hand. Modern CAD cutting technology and the craft-based skill and passion of our employees make for precise cuts. Permanent checks by our experts guarantee that each trouser is of perfect quality. Because it's only in the interplay between precise technology and the instinct of each individual, that original MEYER trousers are born. Our special laundry system pre-washes all jeans and cotton trousers, so they don't shrink when you wash them at home.
We don't just pay attention to outstanding quality, we also accept our responsibilities as manufacturers. Adherence to international social and ecological standards in our European production facility, is regularly checked by FLO-CERT. This is the world's largest independent social certifier. Our production facility meets the criteria of the Ökotex Standard 100 and bears the internationally recognised FAIRTRADE logo.
Our Meyer Range
Tailors of Distinction boasts a wide range of MEYER trousers and jeans. We stock both seasonal and stock service ranges, meaning we can always find or source a pair of trousers for you! Click below to view the current ranges we are carrying in our Unley Road boutique. Check back regularly, as our collection is constantly growing. We are currently carrying the Spring/Summer 2022 range.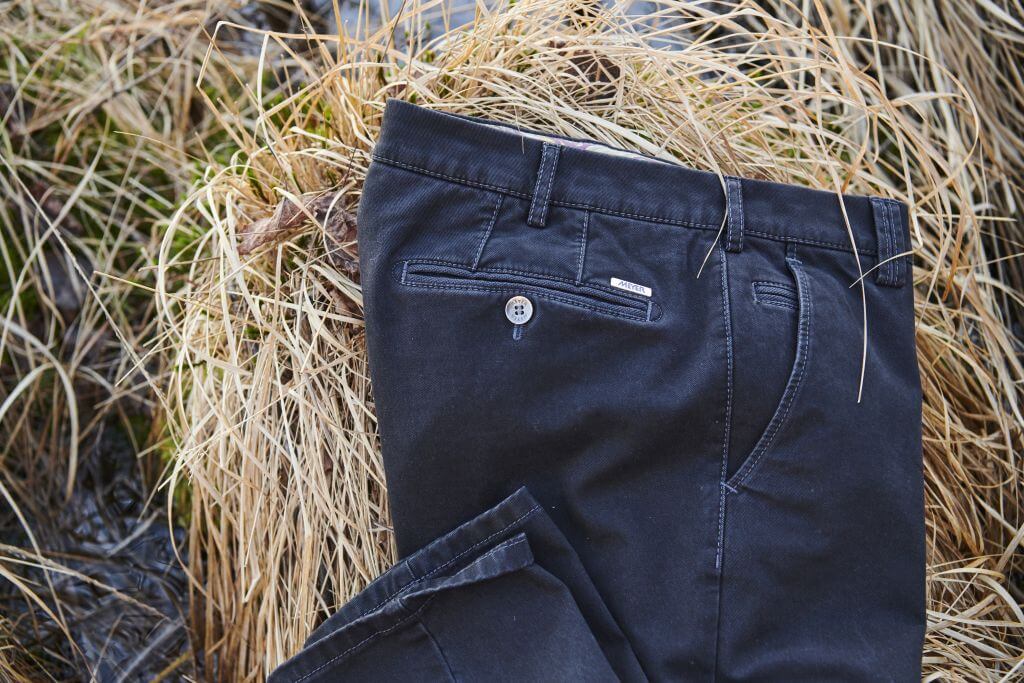 Click here to view the other Casual Wear ranges we carry.