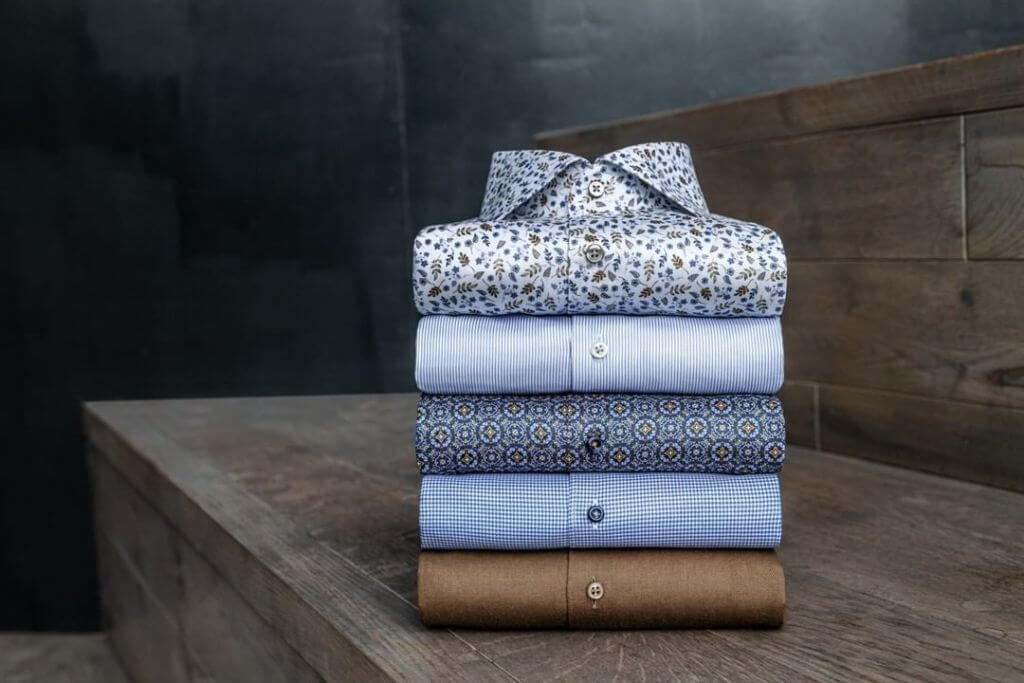 ETERNA shirts stand for a long tradition. Founded in Vienna in 1863, they have been producing superbly crafted wrinkle-free men's cotton shirts for more than 150 years. The shirts have a particularly noble finish due to their workmanship and material, and they serve even the highest demands of style-conscious men. Over these years they have been able to make a high quality shirt perfect for any man's formal outfit. Made using luxurious Swiss cotton giving the shirt a soft and comforting wear.
ETERNA makes business shirts for men with character. Stylish, sustainable and masterfully processed. The brand respects nature and working conditions throughout the entire production chain. Made in Europe, these shirts are made responsibly without compromise. ETERNA made an unequivocal promise and put a seal on it: GOOD SHIRT. Certified by the highest Oeko-Tex standard, of course continuously and independently verified.
ETERNA stage their products in detail. A timelessly modern style with naturally warm and emotional materials and a clear overview let you immerse yourself in the masterful shirting world. The best specialist and style advice are a matter of course.
First select your preferred fit, then your shirt size. Men's clothing may be listed in US and/or European sizing, where the European size is equivalent to half the chest size and is mainly used for jackets, suits and blazers. Men's shirt sizes are based on neck size and are stated in centimetres. Generally speaking, the larger the suit size, the larger the neck size and thus shirt size. A gentlemen who wears a suit size 48 will normally take a shirt size 37 – 38, which is an S in US sizing. A gentlemen who takes a size 50 typically requires a shirt size 39 – 40, or the US equivalent M. For size 52, the collar size for a men's shirt is 41 – 42 or L; the collar size is 43 – 44 for size 54/XL. The collar sizes for sizes XXL and XXXL increase accordingly.
Eterna's men's shirts come in a broad range of styles.
COMFORT FIT
A wider, more casual cut best suited to gentlemen with a broader build.
MODERN FIT
A modern, lightly tailored cut.
SLIM FIT
Extremely close-fitting and best suited to the slimmer gentleman.
Click here to see more of our casual wear brands.