AT.P.CO is an Italian fashion label that designs total look collections for men and women, denim and a variety of accessories. Style, taste and heart of a genuine fashion brand, created in Franciacorta and dedicated to living life. Naturally casual chic, those who wear AT.P.CO are first and foremost themselves – at ease anytime, anywhere. AT.P.CO reveals itself more and more as a complete way of being. A universe of style and value marked by consistent references, collection after collection. Natural-care style enriched with touches of originality defines the fundamental DNA of lines for him and her: a couple attentive to changes, contemporary and dynamic.
Innovation in progress. Highlighting, adding or removing parts. Emptying or filling, division or sum. Areas distinguished by hue, shapes highlighted in colour.
This is what a designer usually learns from the trend books, before communicating the design of a season.
The AT.P.CO Man collection in this Spring-Summer 2018 season keeps anchored to DNA that we call "simple/fun". The coming season facilitates the use of brand colours, with small inserts of bright colour just to accentuate the summer feeling. The collection, as has happened for several seasons, is divided into two areas. One is more underground and one has the essentials. The first, more sunny and summer both in content and colours, sees the accentuated presence of navy through to sky blue. Covering both collections is the presence of total white. In fact, you will find white in both trousers and jackets, all highlighted by bold structures and cotton linen compositions.
In this new Spring – Summer collection, a further range of products with a markedly sportswear feel has been highlighted. We call this collection EXTREME UNIFORME. The distinctive traits of this part of the collection, in addition to a dedicated labeling, concern the care and the treatments in the washing phases, the choice of fabrics, the shapes and the return of the "world work". Among the icon leaders of the area, the return of a field jacket and a pocket of military extraction, both dyed and washed.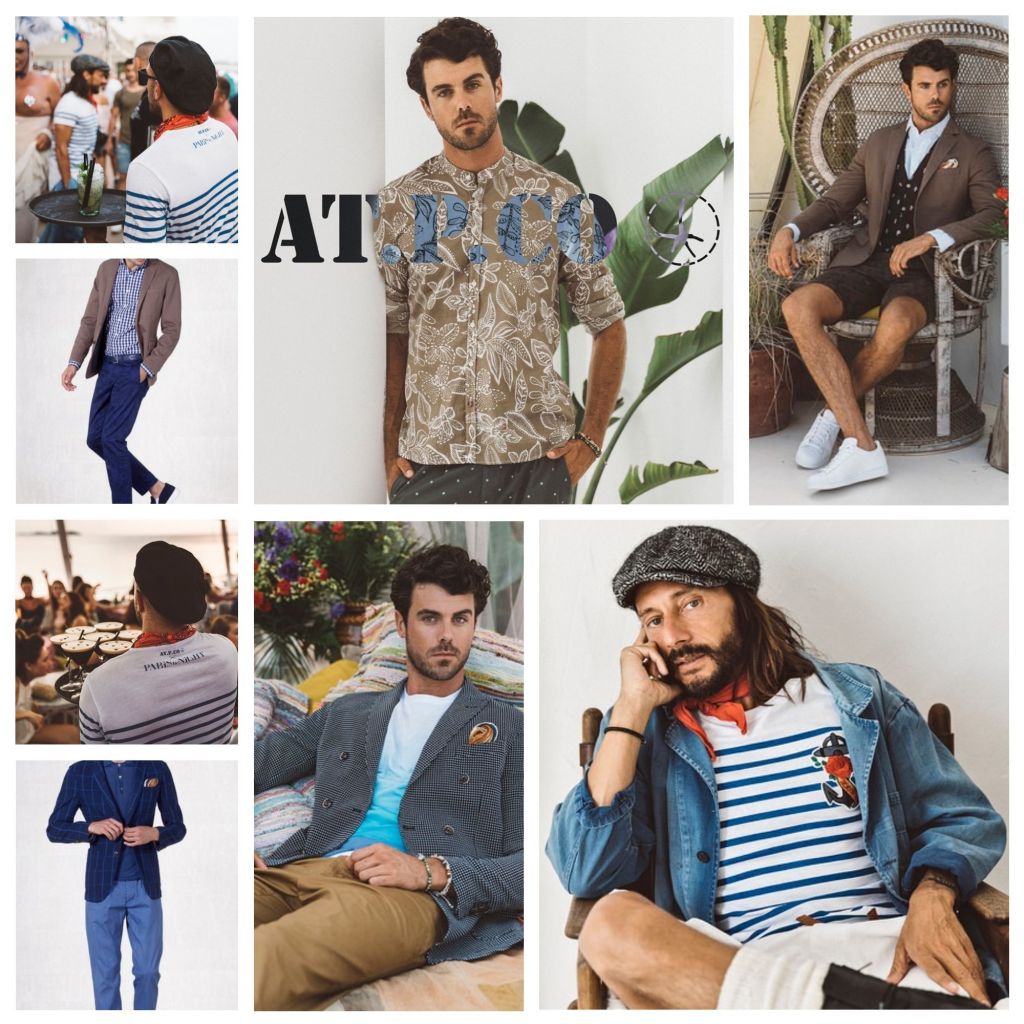 Click here to see more casualwear brands.