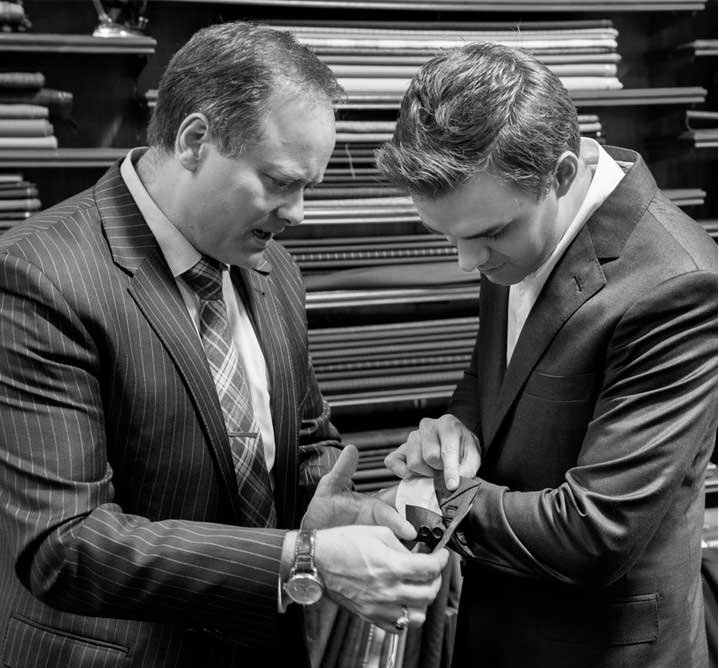 Style is a personal choice and that's why only a bespoke suit will do for those gentlemen who have their own concept of style. Our finest handmade suits are created under the label, "ANDREW KEMP BESPOKE". "Bespoke" means to "speak for" something, in this case, your own personal handmade suit that fits you perfectly in a cloth of your choosing. The suits are created off a calico pattern that is cut by experienced artisans based off precise measurements personally taken by Andrew during the consulting process.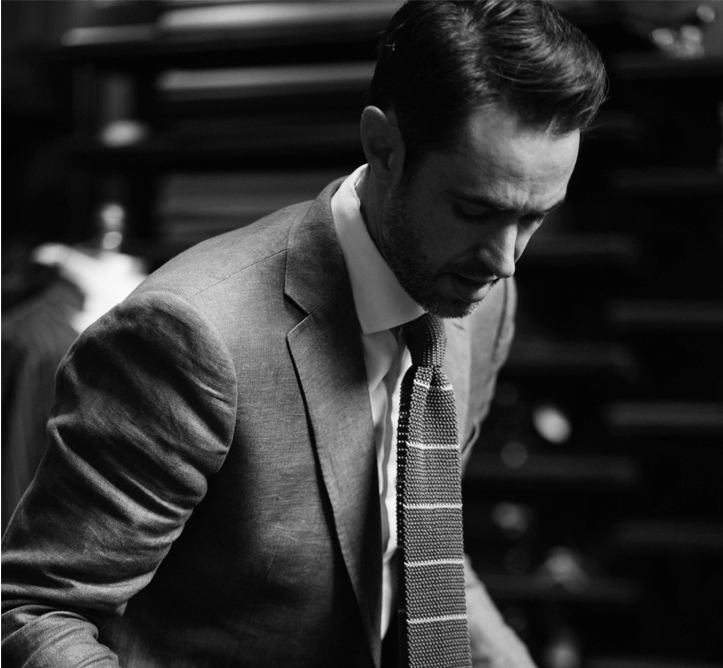 Andrew Kemp Made To Measure offers bespoke suiting with half canvas construction, exemplary fit and the cloth of your choice, as an affordable suiting option; individually cut and tailored for you to your own personal taste. Cloth from the world's finest merchants is available in-store, or browse through hundreds of different choices in swatch books over a coffee in our luxury boutique. The choices are endless; from Super 160's wool and Vicuna, to classic tweeds and wool blends as well as cottons and linens; we have a fabric to "suit you".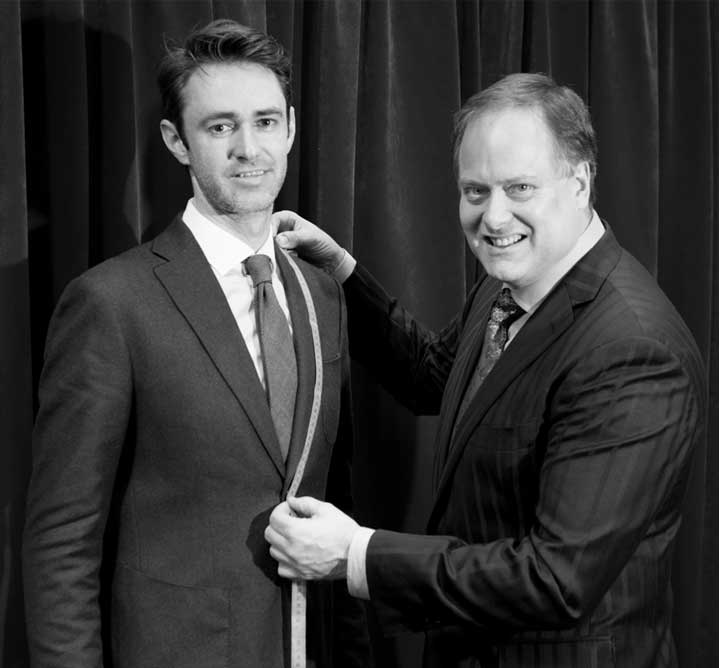 Andrew Kemp Tailored, exclusive to Tailors of Distinction, is an affordable tailoring option. Choose your suit off the rack in your choice of colour in the very latest styles and then allow us to perfectly tailor it to fit. Extra trousers and vests available. Do you need a suit today that fits perfectly for that special occasion? Andrew Kemp Tailored suits can be tailored onsite and ready within 24 hours. .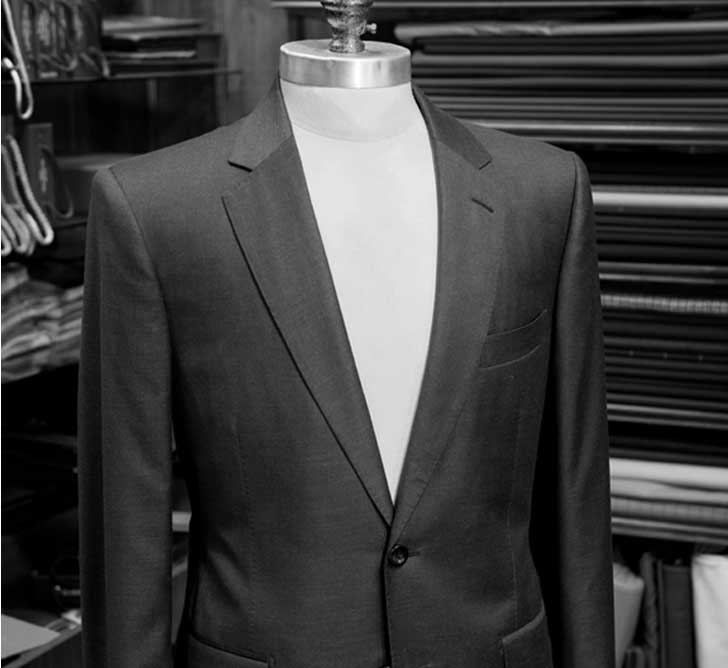 Tailors of Distinction offers a professional alteration service to ladies and men's garments; from a simple trouser hem to extensive work on a wedding dress; we have a talented group of highly skilled tailors and seamstresses to provide you with the perfect fit. Tailors of Distinction offers a 5 days alteration service, Tuesday through Saturday, as well as providing a dry cleaning service for our customers through Manhattan Dry Cleaners. Come and see us for all your needs. 
The Tailors of Distinction LookBook represents contemporary men's formal styling and fashion. Browse through the images for inspiration and soak up the essence of gentlemen's suiting. This LookBook incorporates styling from Italy and Savile Row with some sparkle from far away places like Japan, Korea and Hong Kong.