Angelo Nardelli
Angelo Nardelli Ready to Wear suits are now available at Tailors of Distinction. These super slim suits are made in Italy from 100% wool.
Two drops, 6 inch and 7 inch, slim and very slim fit.
The range is also available in a variety of colours, including black, navy and mid greys.
Mixing and matching sizes is possible, as a result, extra trousers are available.
Price $1299 including all tailoring.
About the Brand
Angelo Nardelli founded the "Angelo Nardelli" in 1951. It developed in Martina Franca in the province of Taranto (Puglia), Italy.
Thanks to the strategic intuition of the General Manager Domenico Nardelli, son of Angelo, in a few years the brand has become one of the leaders of the production of the total look for men. A growth that affirms itself with the official presentation of its own brand "Angelo Nardelli". Now counted among the illustrious names of "Made in Italy" clothing, both on the national and international scene.
Today, the company, now in its third generation, can guarantee the quality of its products and the efficacy of responding to customer needs. As a result, recognised worldwide for quality, style and research in menswear.
The mission of the brand is the satisfaction of man in his image needs, both in formal and informal dressing.
The brand has subsequently become a point of reference for those seeking the safety of Made in Italy design, the choice of the best fabrics and the care for the most personalised realisation.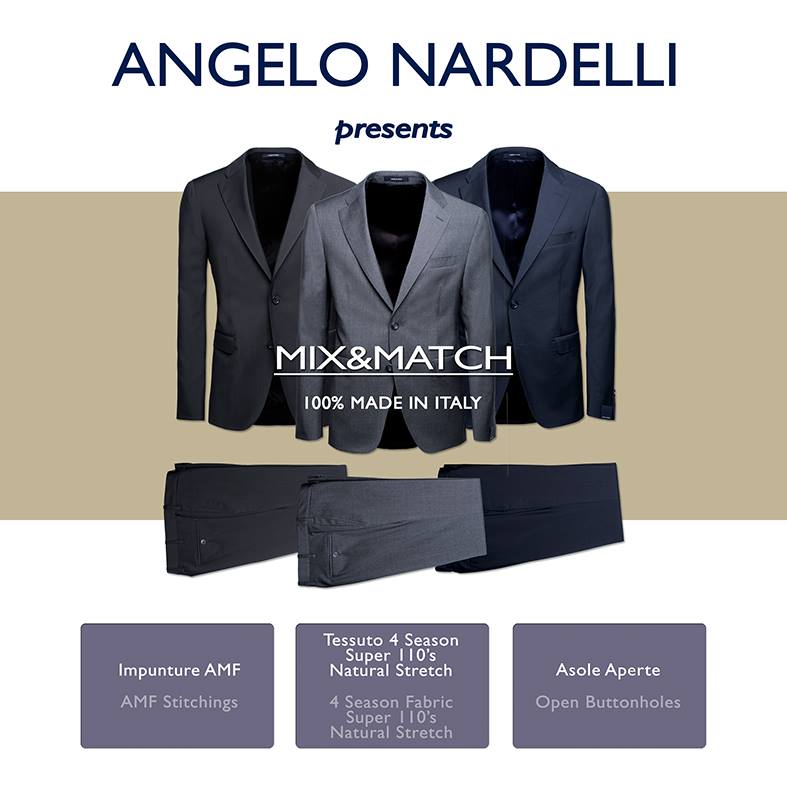 See more of our Ready to Wear, Made to Measure or Bespoke suits.