Now that the Royal Adelaide Show is in full swing, Spring Racing Carnival is just around the corner. The first of these big events is the Balaklava Cup. This year it was held on Wednesday, September 12th.
The Balaklava Racing Club was established in 1903 and since this time has grown to be the largest country thoroughbred racing event in South Australia. In excess of 8,000 people make the trip to the mid north farming town to let their hair down and have a great day at The Races. Cup day attracts a crowd coming from city and surrounding country region to enjoy the atmosphere of one of the state's premier events. A day of fun, great racing, fashion, food and wine.
Below: AK wearing Ariston cloth, ortc|man tie, Lluis shoes; GB in Andrew Kemp Bespoke in Ariston cloth, James Adelin accessories.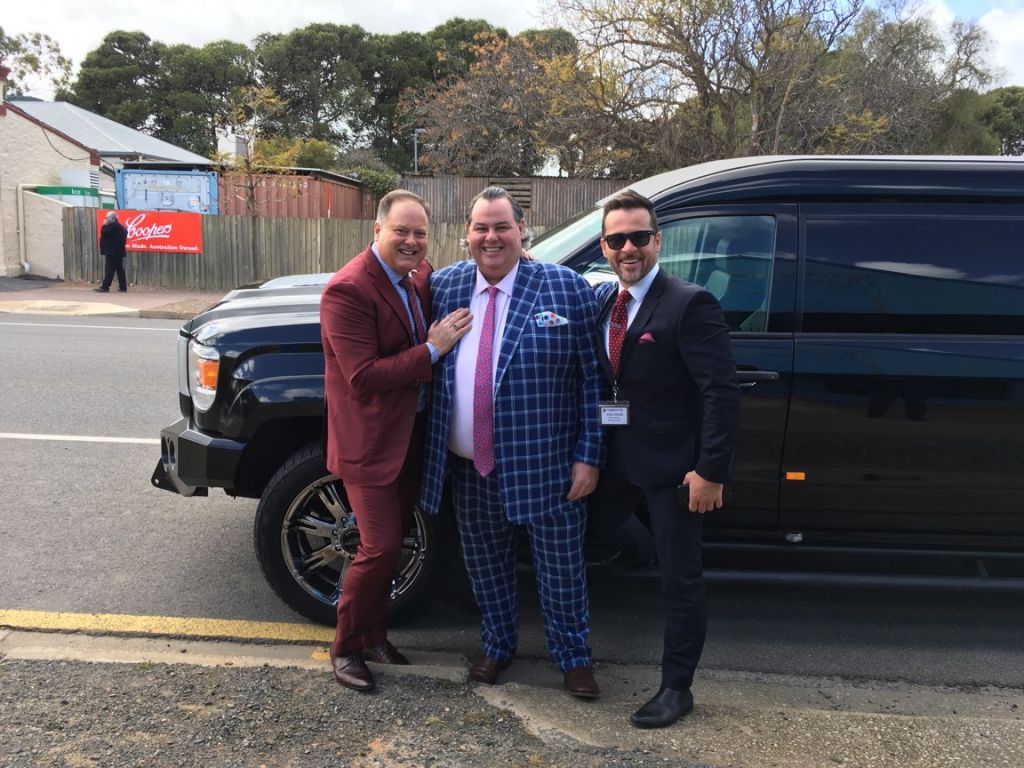 Aside from the festivities, drinks and horce racing, what race day is complete without Fashions on the Field? Tailors of Distinction have been a major sponsor of the Fashions on the Field at Balaklava Cup for over 7 years, with the aim of encouraging a finer sense of fashion at the event. Every year, the stakes are raised, and this year was no exception.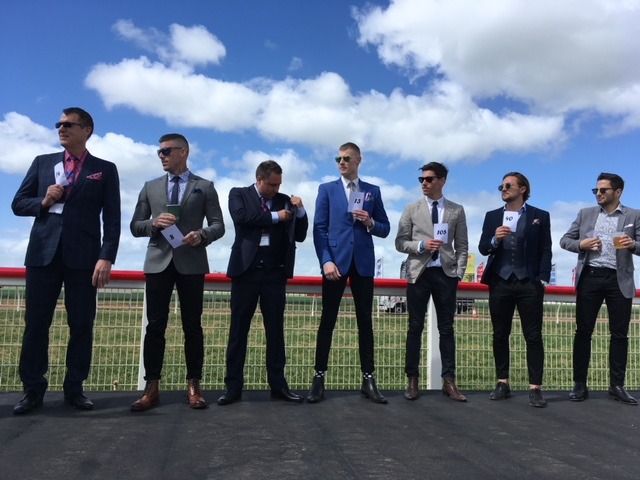 The Fashions on the Field competition offered a huge $10,000 prize pool:
Best Dressed Female
·       $2,000 Denim Iniquity voucher
·       $1,600 18ct gold and diamond pendant from Jeff Tims Manufacturing Jeweller
Best Dressed Male
·       $3,000 Tailors of Distinction voucher
Best Dressed Couple
·       $2,500 Photographyroom voucher
·       $500 Denim Iniquity voucher
·       $1000 Tailors of Distinction voucher
This year's tough competition yielded winner Dael, who won himself a $3000 voucher to Tailors of Distinction. Congrats Dael!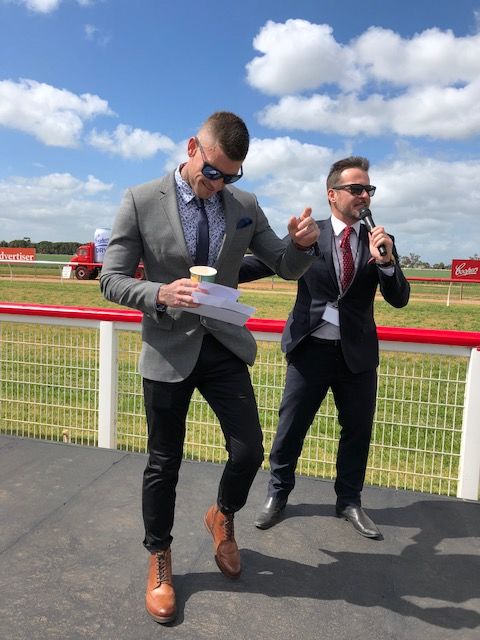 All in all, a great time was had by Andrew and the rest of the boys. Be sure to dress your best next year for your chance to win a share of this incredible prize pool, and enjoy an amazing day with great mates.
Comments
comments